Modules
Description
隨時留意MTPC最新活動及資訊
Submodule
Block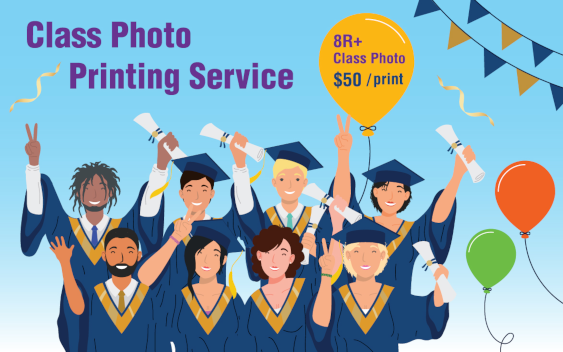 Class Photo Printing Service
We offer high-quality 8R+ class photo prints on glossy paper that will serve as a beautiful commemoration of your graduation day. You may invite professors and classmates to sign on your photo print too!

Payment is accepted via Octopus card at HK$ 50/print. First come, first served, and with a limited quota. To order, simply get the ticket at our service counter in the nearby Room CYT-G006, and pick it up in just 30 minutes.

We're excited to help you capture the memories of your special day with our convenient and efficient on-site photo printing service.