Header modules
About MTPC
MTPC is the design, digital media, printing and e-publishing arm of HKUST. We explore digital media and publishing technologies to offer creative solutions for supporting the University's activities.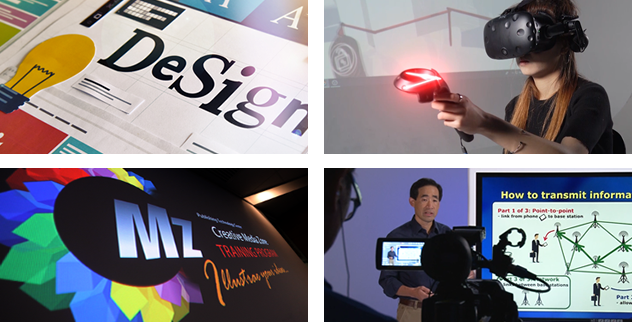 Modules
Description
Over the years, MTPC has evolved from the print-based design and media production arm of HKUST into the cross-media service provider, green printing advocate and e-publishing hub of the University.
Submodule
Description
Establishment of Educational Technology Center (ETC). The Center consists of AV, Graphics, ID and Translation units. 
Description
ETC produces HKUST's first web and CD-ROM publications: "Academic Calendar 1996/97"
Description
The Publishing Technology Center is established from the Graphics Unit and Media Production team of the ETC's AV Unit.
Description
PTC rolls out the first home-grown Remote Video Capture (RVC) service in HKUST. It remains the largest lecture recording service among Hong Kong's universities to this day.
Description
The HKUST Video Channel is released. It is the largest video streaming platform on campus with over 5,000 MTPC-produced videos accessible online.
Description
The release of m.HKUST, the first university mobile app in Hong Kong.
Description
PTC assists with video production of the first HKUST MOOC course, which is among the first MOOC course in Asia.
Description
First onstage live video LED display for HKUST Congregation.
Description
PTC is renamed as Media Technology and Publishing Center (MTPC) to reflect the Center's role in driving innovative media and publishing technologies in HKUST.
Description
A Technical Team was established and stationed in the newly built HKUST Shaw Auditorium to provide back-of-house support for all programs held in the Auditorium.
Description
The first credit-bearing course "Technical Theater Arts" (EMIA2500A, 3-credit) was jointly offered by MTPC and EMIA to provide formal technical theater training to HKUST students.