Header modules
Why MTPC?
We regard ourselves a partner and an advisor to achieve our users' goals. We assure quality, efficiency and flexibility with our rich experience and network. Our services are fully compliant with HKUST's policies and guidelines. We also advise the University on visual identity and standards, as well as propose regular updates to meet changing needs. More importantly, we maintain effective outsourcing support and workflow that streamline procurement time and payment efforts.
Modules
Image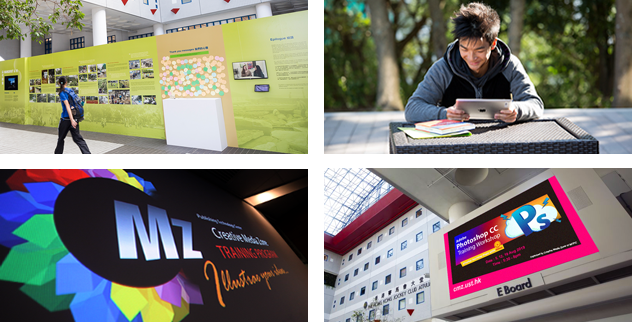 Description
We offer one-stop solutions for web and print publishing. Our major services include: Graphic design for publicity; responsive websites development for cross-platform display; venue designs such as banner and backdrop, exhibition panels, digital poster and signage; implementing HKUST's visual identity and sustainability design initiatives; project management; and quality control for outsourced projects.
Image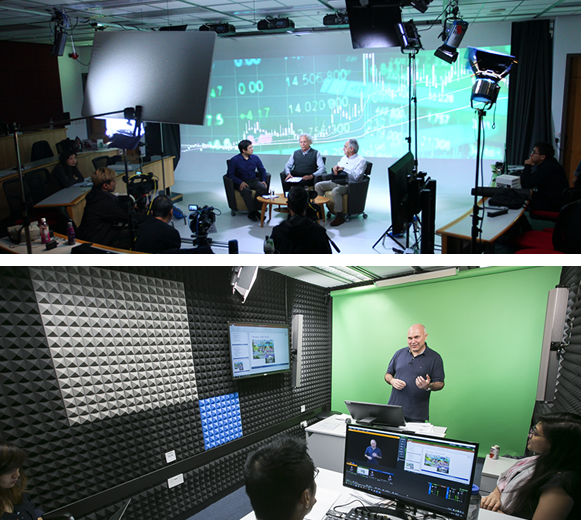 Title
Digital Media & E-learning
Description
We cover photo-taking and video production for: Conferences and events (such as Congregation and Information Day); lectures and workshops; videos featuring campus facilities and its surroundings; VIP visits, meetings and ceremonies; and student performances and activities. Our services also include video editing and support for live broadcast programs;
We also maintain RVC, Video Channel, Photo Gallery, m.HKUST, CampusVR and e-Bookshelf. We explore and implement emerging media and display technologies such as digital signage, drone photography, 3D and 4K videography, as well as VR and AR for projects related to teaching and learning.
Image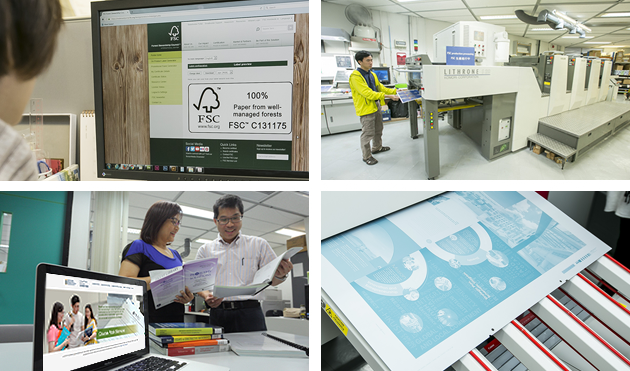 Description
As the first facility with an FSC-certified printer among Hong Kong's universities, MTPC Printshop is an active advocate of green printing practices on campus. It offers a wide range of sustainable printing materials and solutions, including on-demand digital printing, poster plotting, prepress, offset printing, binding and print-finishing services to serve the print publishing needs of the University.